Foundations of a Green Theology: Miracles of Abundance
---
Green theology is a way of framing our faith, beliefs and actions to lead us to be good caretakers of the earth, respectful of natural resources, humans, animals and land. It is a recognition of the elements of our faith traditions that support us in leading lives that are conscientious and harmonious with the world we live in. The many miracles of abundance found throughout the Bible are part of the foundations of this theology.
The many miracles of abundance in the Bible - Jesus feeding the five thousand, turning water into wine, an abundant catch of fish, manna in the desert, water from a rock - reflect the capacity of the natural world to produce abundance and the way that the divine and the ordinary things of earth are linked together.
There are many ways to interpret each these stories. A good story always has many layers of meaning. For this study of green theology, we can explore ideas of appreciating and living in harmony with the natural world. Throughout the Old and New Testament stories, people have been drawn to God through these experiences of miracles of abundance.
Read:
- 1 Kings 17 (Elijah and the Ravens; Elijah and the widow)
- John 21:1-13 (An abundant catch of fish)
Reflect:
PSALM 19:1-4
---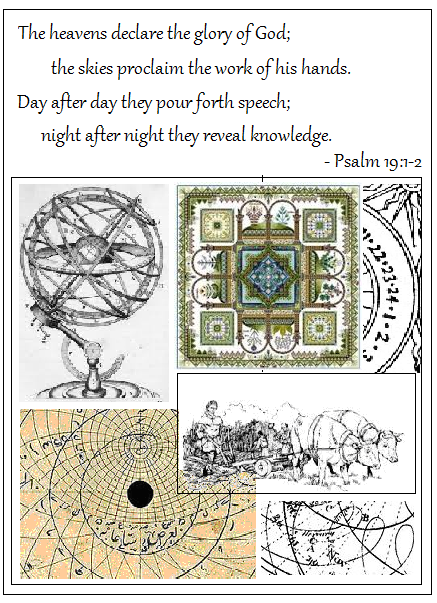 ---
J.M.L.
April 2017